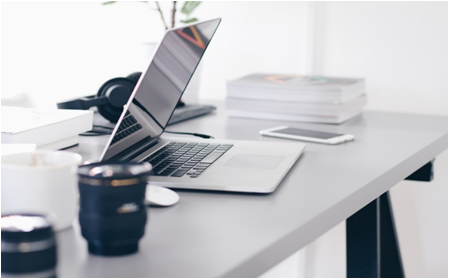 When someone thinks of the workplace of the future, they probably envision robots in the office and futuristic holograms in a meeting. The real workplace of the future, however, looks much more modest — people will simply have the flexibility to work remotely. A report by Buffer's 2020 State of Remote Work states that 98% of the employees in their survey wish to continue to work from home for the rest of their careers. 97% of them would approve of their work colleagues working from home. The COVID-19 pandemic is putting remote work models to the ultimate test, and all business have transitioned into a work-from-anywhere model to continue operating.
Many contact center agents around the world have experienced the newfound joys and challenges of remote working. Now that many businesses have implementedcall managementapplications for these customer-facing sales and service agents, there is a large possibility that theseemployers will choose to keep operating in a virtualized environment even after the pandemic is over.So here are six reasons why a cloud-based contact centersolution could be the new future for maintaining business operations.
From this point on, making use of a premises-based call center infrastructure can seem as difficult as pushing a rock uphill. In contrast, the next generation of Contact Center as a Service (CcaaS) solutions are showing their ability to scale up as many more agents find themselves in a remote setting. With the help ofautomatic call distribution software, and with the increased flexibility that comes with employees working in somanyisolated settings, businesses will spend less time managing a physical call center and more time focusing on other business-critical operations.
Virtual contact centers are well known to provide excellent ROI by strengthening employee productivity and enhancing the customer experience. Increasing customer satisfaction levels has an instant effect on overall business operations. With the collaborative contact center, there is no need to separate team employees into two arbitrary groups as one team can seamlessly switch between inbound and outbound calls. By handling both kinds of calls, companies are able to save money and produce a good ROI.
Cost-savings and Geographic Flexibility
The collaborative contact center will considerably cut down on the expenses and inconvenience of managing a large team of call center agents gathered in one specific location. Automatic call distribution softwareallows you to manage a call center composed of agents working remotely from different geographical areas.
Easy to Design, Deploy, Train, & Support
CcaaS vendors start with an intuitive user interface and then givetheir customers immediate access to automatic call distribution features, network architects and project managers who can complete the tasks of designing, deploying, training and supporting a Virtual Contact Center
. They are experienced in giving your team a smooth transition to the cloud.
Whether your operation needs ten agents or 100, virtual contact centers can instantly ramp up, or down,the number of stations as per your demand. One of the many features of working with a CCaaS provider is that you never have to worry about addressing seasonal fluctuations because the system can adapt to your requirements.
Improved Customer Satisfaction
Customers favor conversations with agents who are knowledgeable, friendly and answer their questions directly. Virtual contact centers encourage the most talented agents to stay on your team because the company allows them to work from the setting in which they feel the most comfortable. It allows businesses to hire and retain call center agents that have relevant skills and work experience to enhance customer satisfaction rates.
Conclusion
The on-going COVID-19 pandemic has forced employees to work from home a lot longer than expected. Considering that remote work could become a model for the future of our working life, many businesses are starting to comprehend the implications and see the benefits of a virtual call center going forward.
Fast Company predicts that remote work applications such as the virtual reality conferencing capabilities and tools will soon become the preferred form of business communications and may eventually replace face-to-face meetings. The sudden shift to manage a remote workforce might appear quite daunting now. But, with the right call management applications and the right team, it can be a seamless process. You may actually be setting up your business for the most credible, near-term virtual solution of the future.
InsideUp, a leading demand generation agency, has over a decade of experience assisting technology clients, that target mid-market and enterprise businesses, by meeting and exceeding their key marketing campaign metrics. Our clients augment their in-house demand generation campaigns (including ABM) by partnering with us to build large sales pipelines. Please contact us to learn more.