What you should be reading to
stay ahead.
You may also be interested in reviewing our section on
InCloud
In order to move past simple building blocks and into more advanced marketing practices, vendors should be able to address differentiation and messaging in terms of business outcomes, not product…
Demand generation is problematic. Those specifically tasked with this role in most enterprises face tremendous pressure from both sales & marketing leadership while simultaneously dealing with significant budget constraints. As…
Content marketing has come a long way since the days of overly stuffy whitepapers loaded onto supermarket-like websites offering a little bit of everything to everyone. We have witnessed the…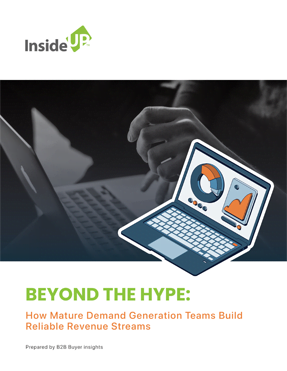 Where does your company fit along the marketing maturity continuum and why are there no short-cuts when it comes to building a reliable revenue stream?
Download this whitepaper to learn more about the strategies employed by marketers of enterprise technology solutions to better engage with buying committees.