What you should be reading to
stay ahead.
You may also be interested in reviewing our section on
InCloud
The next interview conducted in this thought leadership series on sales and marketing alignment is with Kelly Kucera, VP Marketing at SYSPRO. SYSPRO is a leading global Enterprise Resource Planning (ERP) software provider targeting key manufacturing…
The next interview in this thought leadership series on sales and marketing alignment was with Pat Oldenburg, VP Demand Generation for ServiceMax. ServiceMax provides industry leading asset-centric field service management…
I recently spoke with Nathan Burke, CMO of Axonius. Axonius is a cybersecurity asset management platform that gives organizations a comprehensive asset inventory, uncovers security solution coverage gaps, and automatically…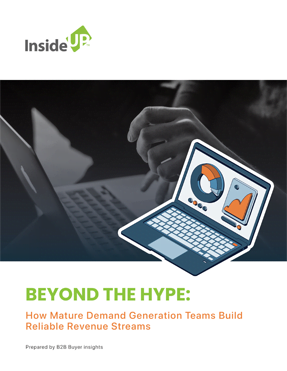 Where does your company fit along the marketing maturity continuum and why are there no short-cuts when it comes to building a reliable revenue stream?
Download this whitepaper to learn more about the strategies employed by marketers of enterprise technology solutions to better engage with buying committees.
What Makes Us Different
Bringing together powerful proprietary technology with an experienced team is what makes us different.
Look behind the scenes at the workings of InsideUp.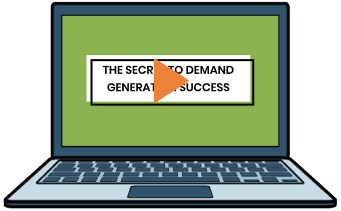 What Our Clients are Saying
"InsideUp is one of my go-to demand generation vendors, delivering high quality IT decision maker leads, that helps our team meet or exceed quarterly pipeline goals. Their proven lead generation methodology and excellent customer service are top reasons why I choose to partner with InsideUp."

Ania Gerbaux
Senior Marketing Campaign Manager

Our technology is all ours.
Our proprietary technology platform automates and integrates the entire demand generation process, enabling us to deliver results like no other agency can-with technology that no other agency has.
Learn More

→