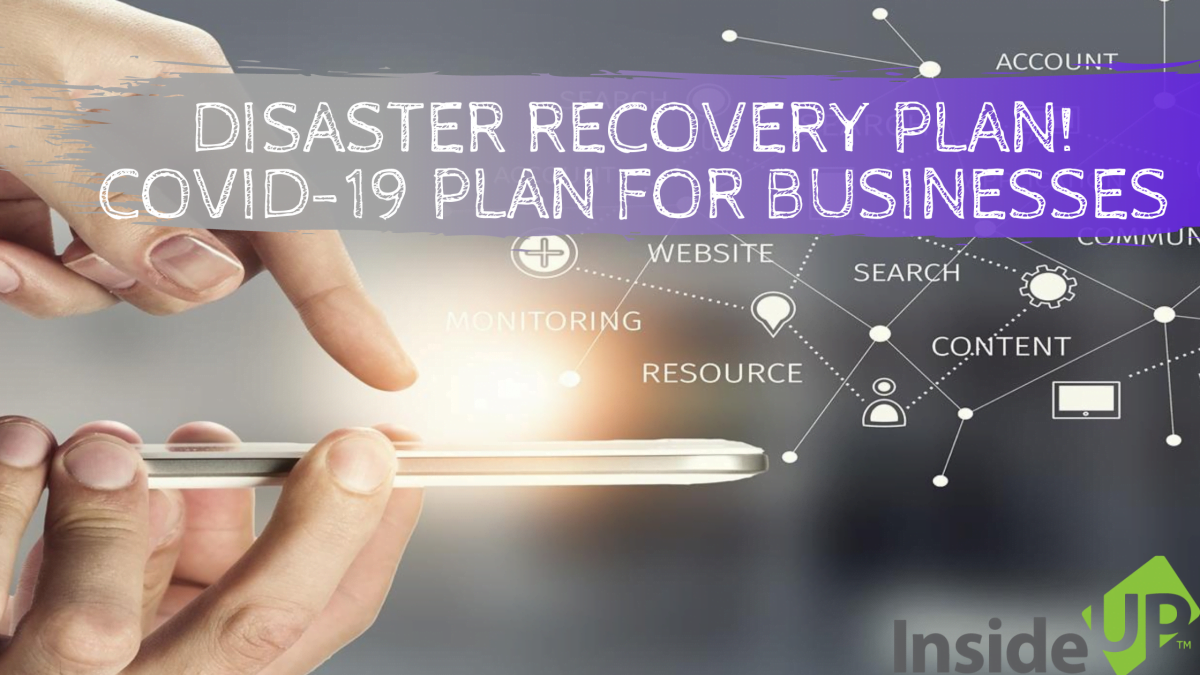 The on-going COVID-19 pandemic is racing around the globe, and major cities in the USA are declaring states of emergency to manage the outbreak. Now is the crucial time for businesses to dust off and update their business disaster recovery plan. The coronavirus has put businesses at risk over unavailable workers, short-staffing, loss in revenue, and services. But at times like these, business continuity and disaster recovery plans can help maintain business operations.
The Business Continuity Market
A business continuity plan is responsible for developing and maintaining a survival plan in the state of an emergency. It is one of the most important components of a disaster recovery strategy. A business continuity plan has to consider all possibilities and even prepare for the events that could bring operations to a halt. It also takes into account other business disruptions such as data loss, network outages, stifled productivity, revenue loss, security threats, and vulnerabilities, to name a few examples.
Unfortunately, not every business recognizes the importance of a continuity plan. A report by the Federal Emergency Management Agency (FEMA) states that around 40% to 60% of small businesses are not prepared to reopen their doors after they've faced a disaster. But this doesn't happen to corporations that have proper business continuity and disaster recovery plan in place.
A survey was taken at the beginning of 2020 by global consultancy firm Mercer, that reviewed corporations around the world to learn how many of them were prepared for the downtime that was arising because of the coronavirus. They discovered that 51% of companies have no strategies for addressing such an emergency. Moreover, 92% of companies consider working from home as their primary choice when operating from an office isn't a possibility.
What is data backup and recovery?
Data backup and recovery refer to the process of reserving and maintaining data in case of a loss and establishing systems that execute restoration of those data files. Data back-up and recovery plan software requires accessibility to copy and archive computer data, so in case of data exploitation or deletion, previous data can be recovered from the backup system.
The main goal of data backup and recovery services is to lower the impact of a disaster on business performance. Disaster recovery in cloud computing aims to resume business operations as soon as possible. In case of data loss, necessary workloads can collapse, but with a disaster recovery site plan, it can redirect to the site and get the data centre restored. As soon as data is recovered, it can fall back from the cloud and restore previous infrastructure and its components to its original state. As a result, service disruption is reduced, and business downtime is minimized.
Public Cloud: A vital component of a disaster recovery plan
A wide range of third-party providers offers solutions that support the public cloud model. From Microsoft Azure to native Amazon Web Services i.e., AWS data backup and recovery and more third-party providers that offer data back-up services to the public cloud. AWS data backup and public cloud Azure software manage the necessary transforms from on-premise infrastructure to enable them to operate in the public cloud services natively. Because of the need for optimal network transfer speeds and low latency, the on-premises block data storage cloud is the final justification for managing corporate data centres that are running business-critical applications in production.
Plan in Advance to Guard Against Business Disruptions
In reality, the business of doing business is highly unnerving and unpredictable. And even by developing and executing a business continuity plan, you may not be able to remove this risk. But investing in a continued survival plan will lay the groundwork when things get rough. A business continuity plan provides companies with a set of powerful tools for a confident and capable recovery. Your company can use it to prevent disruption from generating significant loss and becoming destructive.
InsideUp, a leading demand generation agency, has over a decade of experience assisting technology clients, that target mid-market and enterprise businesses, by meeting and exceeding their key marketing campaign metrics. Our clients augment their in-house demand generation campaigns (including ABM) by partnering with us to build large sales pipelines. Please contact us to learn more.