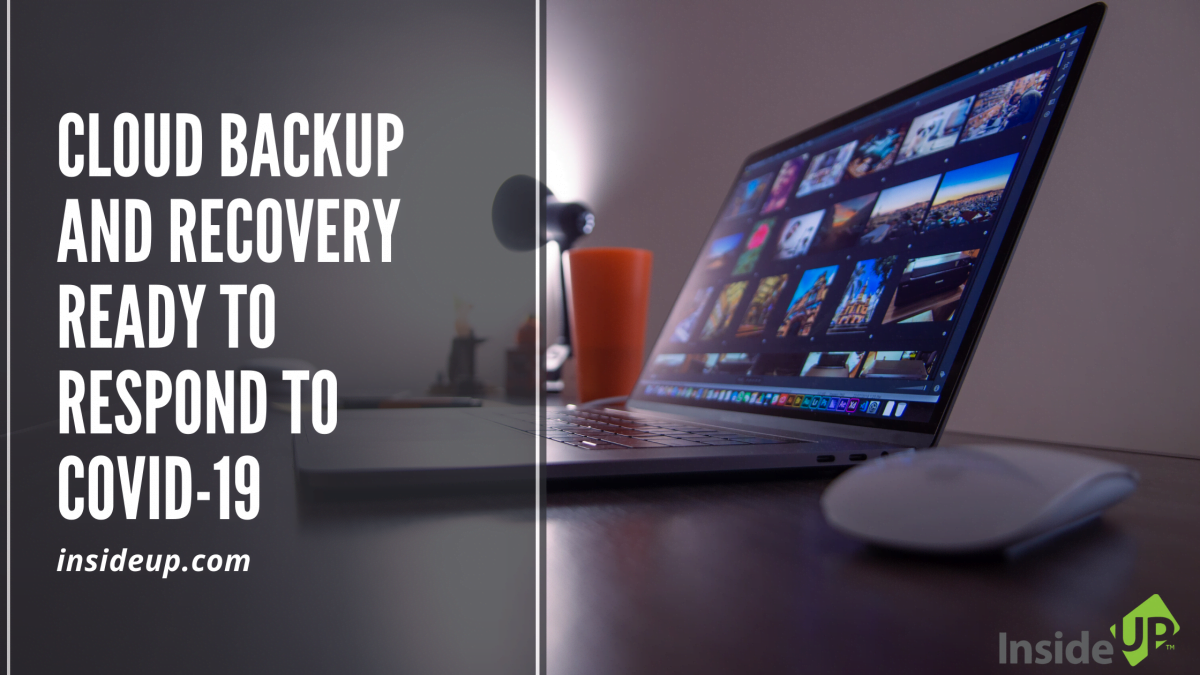 Businesses and institutions around the world have been forced to immediately re-examine their information management plans in the wake of the ongoing pandemic, and that includes reassessing their organizational policies concerning the usageof cloud-based data backup. Companies had already been considering cloud backup adoption as a crucial catalyst for digital transformation, but now the COVID-19 outbreak has made it a key element ingo-forward business management and continuity.
The need for cloud data backup solutions has never been more apparent. Perhaps that is the reason why Nasscom predicted that, by 2022, the cloud computing market could hit $7.1 billion – tripling its compound annual growth rate (CAGR) of 30%. The nature of cloud technology makes data management more open, accessible and transforms data backup for business into an asset. A unified cloud-based data backup strategy can help corporations gain significant insights, reveal new business opportunities and assist decision-making in these challenging times.
However, as more of the commercial workforce connects to their respective workplaces remotely, the adoption of cloud computing without solid cloud-based data protection could become counter-productive. Cloud-based data protection has become essential because it can help bring greater data visibility, ease data complexity, provide an authorized and central access point, lessen the regulatory and legal risk, and save on IT expenses.
The New Normal
These unprecedented times are a real test of business strength since many long-standing customers have had to cut back on their spending due to their inability to continue operations. Other companies have had to let their employees work from home to provide for social distancing, safety and business continuity. Hence, IT departments must find ways to be more secure and agile in their processing. Simplifying cloud-based data backup and disaster recovery planning is one of the best ways to ease and strengthen the process of data accessibility and management, especially when the entire organization is connecting remotely.
While conventional on-premises data backup systems are time-consuming and cost-intensive to maintain, a cloud-based data solution can protect all business-critical data produced by corporate data centers, cloud workloads, as well as endpoint devices. As a single, deduped copy of all data is stored and maintained in the cloud infrastructure, a variety of local backup hardware is no longer needed. It also eliminates the entire concept of overseeing traditional backup schedules as data in the cloud is refreshed continuously according to a configurable schedule. Hence, cloud data backup solutions,at any point in time, are always securely accessible and available from any place in the world.
Disaster Recovery Planning
Similarly, the cloud needs to be a part of a modern disaster recovery plan. Cloud-based backups eliminate the need for a secondary physical presence in the data center. In case of a failure in a primary system, all important company data and services can be automatically migrated and run from the cloud. However, it's important to perform due diligence with your chosen public cloud vendor so that they can meet your particular Service Level Agreement and keep delivering cloud services to you during a disaster event.
Companies will have to look out for cost-effective options to secure operations, especially in times when profitability and revenues have taken a serious hit. This will undoubtedly lead to limitations in the IT budget. However, with cloud-based data backup and solutions, businesses will not have to buy and manage data system software and hardware. Cloud eliminates the need for businesses to physically store their archival data off-site and transfer data to or from that site regularly. In the case of a website or server crash, there is a faster data recovery process, which results in less downtime, less lost revenue and less business interruption. Enhanced data visibility empowers companies to make better managerial decisions.
Backing up critical information has never been more important than now since most employees are currently working remotely during the COVID-19 crisis. Though prevention of data loss should always be your top priority, establishing best practices for data backup for business and recovery now will help you and your employees in the long run and keep you from dealing with additional IT difficulties through these uncertain times.
InsideUp, a leading demand generation agency, has over a decade of experience assisting technology clients, that target mid-market and enterprise businesses, by meeting and exceeding their key marketing campaign metrics. Our clients augment their in-house demand generation campaigns (including ABM) by partnering with us to build large sales pipelines. Please contact us to learn more.
Read More
What Computing Workloads Should Migrate to a Public Cloud?