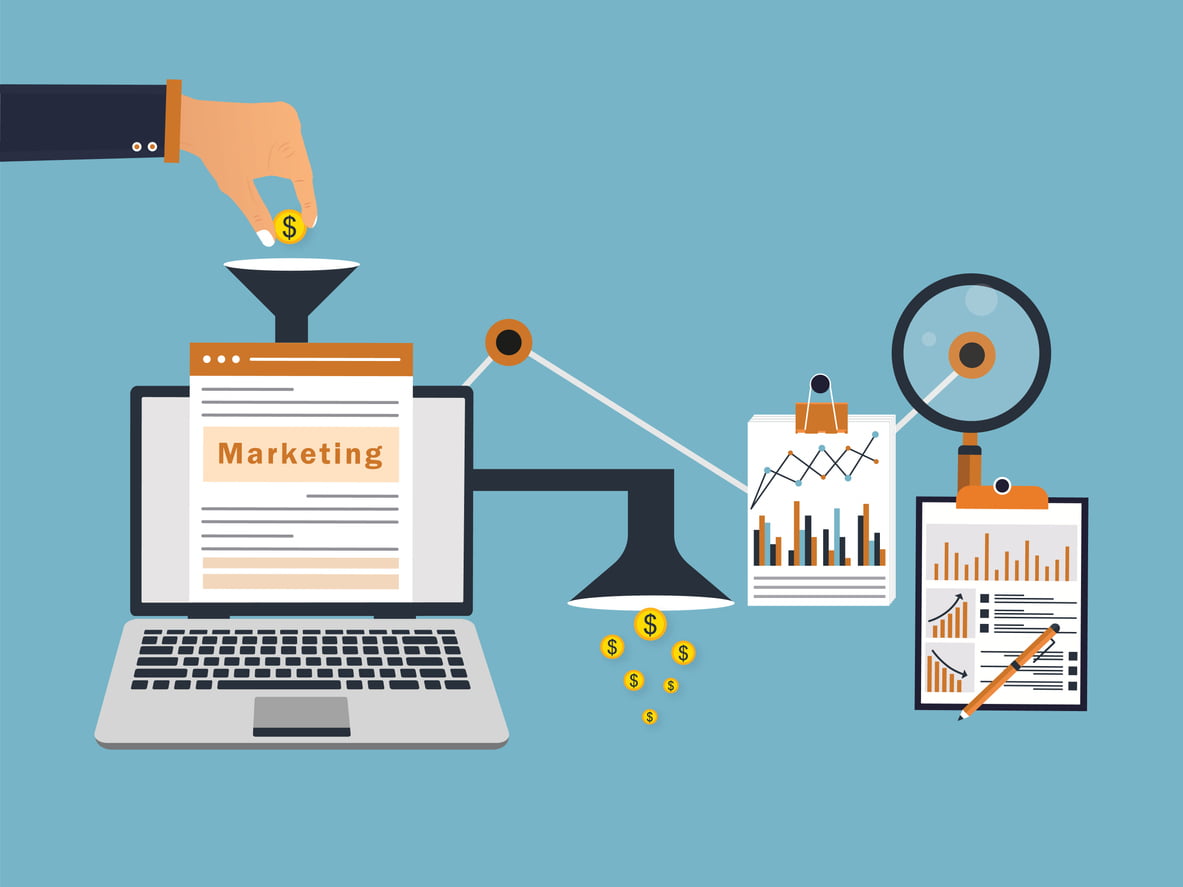 I recently interviewed Steve Arentzoff as part of a study series sponsored by InsideUp on the impact of buying committees on the acquisition of cloud technology solutions. Steve is a seasoned marketing executive and is most recently the Vice President of Demand Generation at Medallia. Steve has extensive experience in everything from marketing operations to customer engagement.
Given the size of the organizations Steve has worked with (Medallia, for example, is approaching a half billion dollars in revenue), I found his perspectives and insights quite strategic.
KEY TAKEAWAYS
1. Demand Marketing is a tactical concept, but marketing teams require strategic realignment to deliver consistent and tangible business results
2. Buyer journey must define content
3. MarTech stack must align with business strategy
4. Visibility in customer behaviors across disparate channels and systems is necessary to obtain actionable insights and to align sales with marketing
5. Complex solutions require sophisticated marketing orchestration
Steve began our discussion with the statement that the term "demand marketing" is a tactical concept. "What we're trying to accomplish as a marketing organization is operate a demand engine that repeatably and predictably delivers tangible business outcomes, which are often measured by pipeline creation and sales bookings.
Let the Buyer Journey Drive Content
Campaign plans need to work backwards to better understand content needs. Depending on the campaign type, there could be a wide variance in market expectations. An ABM campaign, for example, might need to drive engagement from a broad group of influencers and decision makers in specific accounts. Often the hardest part of the content is not the creation of the actual thematic story you want to tell but the finalizing of that story into a customer-facing document. Traditional content teams and conventional content engines may not be able to create the specific type of content needed. You then have to seek out the right kind of authors and subject matter experts to craft the specific content required.
Detailing the personas and content expectations requires a real understanding of the buyer journey. Mapping this back to campaigns and then tracking engagement is a complex assignment. Steve believes that, eventually, buyers do visit their company website. That is one of the few constants in B2B marketing. Tracking behavior on the website is critical. How many individual buyers, representing a prospective client, can you record, their visit frequency and the intensity of their content consumption? Is this activity accelerating or increasing in some way? All these aspects must be considered when determining the right time to engage. Having visibility to traffic behavior on your website, however, is only one part of the puzzle.
Other channel touch points and sources of behavior (including engagement data) are aggregated at a high level to draw conclusions about what actions to take. It is important to have a reporting system that can bring together data from disparate systems and channels to provide a high-level view that facilitates actionable insights.
Align the MarTech Stack with Business Strategy
Steve shared that one of the important lessons he has learned over the years is to think holistically about how to align the MarTech stack with business strategies and solutions. He emphasized the need to create visibility to the interactions that are occurring across various parts of the marketing technology stack so that an enterprise can target individuals and companies for a consistent experience across different channels.
Marketing executives must be able to understand how to align the business strategy to Marketing Technology stack investments. Second, they must know how to apply process design and change management to better align marketing & sales operations. Finally, the successful marketing executive knows how to leverage data for actionable insights and to optimize the outcome of buyer journey.
Differentiation & Messaging
Differentiating content in the marketplace requires the orchestration of product marketing, the content team and a campaign strategy to create stories that will engage and resonate with the target audience(s). It was important for example at Medallia to demonstrate it has empathy for the customer. We sought to understand what problems the customer is trying to solve and what they consider success. The goal, then, is to translate the value proposition into a language that is going to be meaningful for the customer.
This involves coordination with the creative team and branding guidelines to be able to help bring that experience to life in our digital channels. The reality of COVID-19 pushed the delivery of most of brand experiences into a virtual space so the importance of being able to nail that coordination, whether it's a bespoke ABM type of event where you are gathering customers and prospects together in a virtual setting, or through the website or other channels, was critical. Being able to create a story that is pragmatic and meaningful should always be the goal.
A big challenge for companies like Medallia, Steve said, is marketing products that are complex – that require a lot of explanation. The purchase decision may involve complex deployments with a lot of integration or change management. Unfortunately, there's less appetite for those kind of deployments in the marketplace right now given the time required to deliver business results, and a positive ROI. Companies are looking for marketing solutions including leveraging the Martech stack that will deliver short-term value. Being able to create a story and build credibility around that story starts with understanding the customer, and translating the product value proposition into the challenges the customer is trying to solve for.
Early in 2020, the Medallia sales team adopted a vertical industry approach and, while that adds a lot of complexity to their marketing efforts, it's been fortuitous. There are certainly certain verticals, like hospitality & travel (and to some degree retail), that are struggling right now. Being able to focus on verticals where opportunities are being created by the accelerated digital disruption that's been forced on all of us and having the ability to tell stories that will provide immediate value in those industry scenarios has worked because there's a very strong appetite for that kind of engagement.
InsideUp, a leading demand generation agency, has over a decade of experience assisting technology clients, that target mid-market and enterprise businesses, by meeting and exceeding their key marketing campaign metrics. Our clients augment their in-house demand generation campaigns (including ABM) by partnering with us to build large sales pipelines. Please contact us to learn more.