Asset
The incredible explosion in the amount of cloud-generated data has opened the door to new challenges in data protection. Challenges which have been identified by IT managers and admins in a recent 451 Research report include: Managing backup hardware/software associated with their current solution Rapid growth of unstructured data The ...
Asset
On-demand cloud compute and storage services have grown steadily as companies continue their digital transformation journey. This technology brief describes various use cases for implementing VMware Cloud on AWS as part of your Hybrid Cloud infrastructure. VMware Cloud on AWS allows IT Managers to rapidly and easily migrate vSphere-based workloads ...
Asset
Get a quick summary of the reasons why a cloud-based communications solution is the best way to navigate a post-coronavirus world. Find out how your company can benefit from these advantages and pass along this two-page infographic to help build the case for improvements in: Cost Scalability Redundancy Mobility
Video Blog
If you're thinking of making the switch—and wondering how cloud data protection compares with on-premise data protection, take a moment to watch this video. You'll learn what you can expect from each when it comes to security breaches and disaster recovery.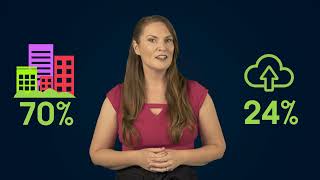 Video Blog
The right online collaboration tools can streamline processes and greatly increase overall productivity. But with so many providers and a virtually endless array of features, how do you find the right fit for your business? Watch this brief video for tips on finding a solution that works for your team.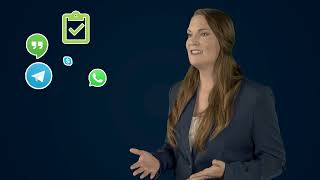 Video Blog
The most streamlined, intuitive collaboration dashboard will fail without an engaged team committed to its use. Time spent getting team members truly onboard ("heart and soul") with the new online collaboration tools will quickly pay for itself in newfound efficiencies across your organization. Watch this video for some tips.