RESOURCES TO DRIVE EFFECTIVE CLOUD TECHNOLOGY  BUYING​
To stay ahead of the curve and consistently outperform your competition, it's crucial to be on top of emerging trends in cloud technology. Our library of cloud technology resources provide easy-to-consume content designed to support your business success.​
Asset
Are you ready for a game-changing leap in fleet safety? Introducing Samsara's groundbreaking AI Dash Cam – the ultimate solution to protect your drivers and assets on the road. With state-of-the-art artificial intelligence technology, this advanced camera is set to revolutionize the way you manage your fleet. Imagine having ...
Asset
Introducing AG24 by Samsara, the IoT asset gateway designed specifically for large assets such as dry-van and refrigerated trailers, heavy equipment, and high-value mobile assets. The AG24 seamlessly integrates with Samsara's cloud-based data platform, extending connectivity and data access to remote and hard-to-track assets. Experience real-time visibility and location ...
Asset
Are you feeling the pinch of rising operational costs in the construction industry? We understand the challenges construction companies across the US are facing due to increased insurance rates, trade disputes, labor shortages, and more. Samsara has created an eBook to help you combat these rising costs and improve efficiency ...
Video Blog
If you're thinking of making the switch—and wondering how cloud data protection compares with on-premise data protection, take a moment to watch this video. You'll learn what you can expect from each when it comes to security breaches and disaster recovery.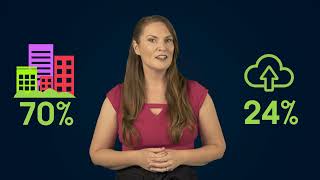 Video Blog
The right online collaboration tools can streamline processes and greatly increase overall productivity. But with so many providers and a virtually endless array of features, how do you find the right fit for your business? Watch this brief video for tips on finding a solution that works for your team.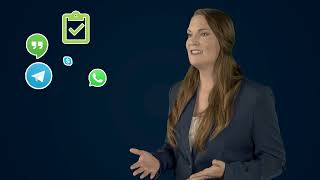 Video Blog
The most streamlined, intuitive collaboration dashboard will fail without an engaged team committed to its use. Time spent getting team members truly onboard ("heart and soul") with the new online collaboration tools will quickly pay for itself in newfound efficiencies across your organization. Watch this video for some tips.