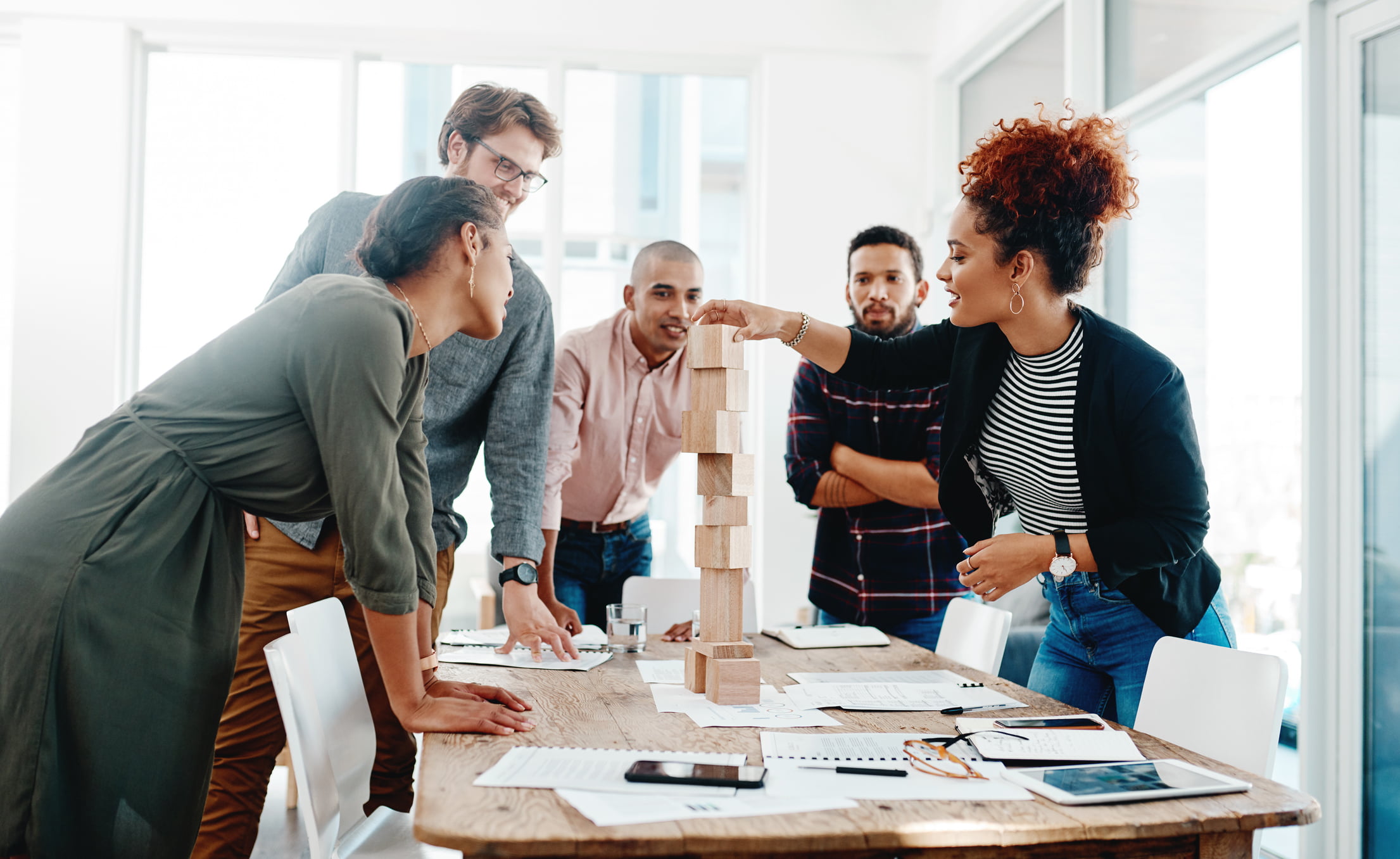 Demand generation for B2B is problematic. Those specifically tasked with this role in most enterprises face tremendous pressure from both sales & marketing leadership while simultaneously dealing with significant budget constraints. As much as the marketing automation software vendor community might have you believe otherwise, there is no silver bullet; there are no easy answers. Developing a predictable, consistent and scalable revenue stream is a complex and difficult challenge.
In an effort to capture the voice of today's market, InsideUp conducted a study regarding the operation of buying committees in selecting new cloud-based technology. To distill some insights from those study results that can be turned into action by technology marketers, InsideUp recently published a whitepaper, entitled "Beyond the Hype: How Mature Demand Generation Teams Build Reliable Revenue Streams. In order to present some implications of the study findings, this whitepaper used a three-stage continuum of marketing maturity as a framework for the discussion. The first of these stages is the so-called "Building Blocks" of present-day marketing methods.
Based on the interviews that were conducted with marketing leaders as part of this study, companies who aspire to reach the advanced and expert stages of marketing maturity, must first lay the foundation with these Building Blocks. The basis of sales enablement and empowerment (in the later stages of maturity) is the result of gaining "commercial insight." Gartner defines "commercial insight" as "… a compelling, defensible perspective from a supplier that materially impacts a customer's performance and directly leads back to the vendor's unique capabilities." What kind of pivotal elements are needed for vendors to attain this kind of competitive advantage?
Basic components include 1) ABM adoption, 2) sales and marketing alignment, 3) knowing your customer and being able to define personas and 4) mapping the buyer journey. Regardless of the average deal size (for SaaS vendors this would be equivalent to the first year's ARR), all vendors must adopt some form of Account-based Marketing for B2B. An ABM program can be called by many names, but its ability to focus company resources on engaging with contacts who work for a target list of prospects (that match the vendor's ideal customer profile) is a key building block. Commensurate with the adoption of Account-based Marketing for B2B is a buy-in from both sales and marketing leadership that their individual successes are inextricably linked together. That's why the idea of shared metrics is a manifestation of that alignment.
Knowing Your Customers and Mapping Their Journey
It's become quite obvious in an exceedingly crowded market for cloud technologies (with more emerging every day) that the only way for customers to know a vendor is for the vendor to first know the customer. This Building Block is the responsibility of everyone in the company who has touchpoints with real buyers: Executive management, product management, sales, product marketing and customer success functions. Placing your value proposition messaging in locations where key influencers and decision-makers spend their time has been the traditional approach, but, more recently, direct marketing and lead nurturing cadences in demand generation for B2B have proven to be more effective than broadcast channels in engaging with prospective technology buyers. This requires appending data to simple intent data as soon as possible so as to clearly identify who will be expressing the needs of each prospective account.
The last Building Block enables technology vendors to orchestrate a cadence by anticipating what questions need to be answered, and what kinds of information are most wanted, at each point in the buyer's journey. Enterprise applications are usually selected by buying committees that harbor several different dimensions of concerns; each of those dimensions (e.g., financial, IT, supplier management, user community) will have its own pathway of awareness and preference. Since these pathways may not always fit a linear model, it's important for all vendor touchpoints to be able to recognize the prerequisites for a prospect to be placed in a certain stage of the buying process.
For more information on this study, and to access articles summarizing interviews with marketing leaders and CMOs of cloud technology providers, click here.
InsideUp, a leading demand generation agency, has over a decade of experience assisting technology clients, that target mid-market and enterprise businesses, by meeting and exceeding their key marketing campaign metrics. Our clients augment their in-house demand generation campaigns (including ABM) by partnering with us to build large sales pipelines. Please contact us to learn more.