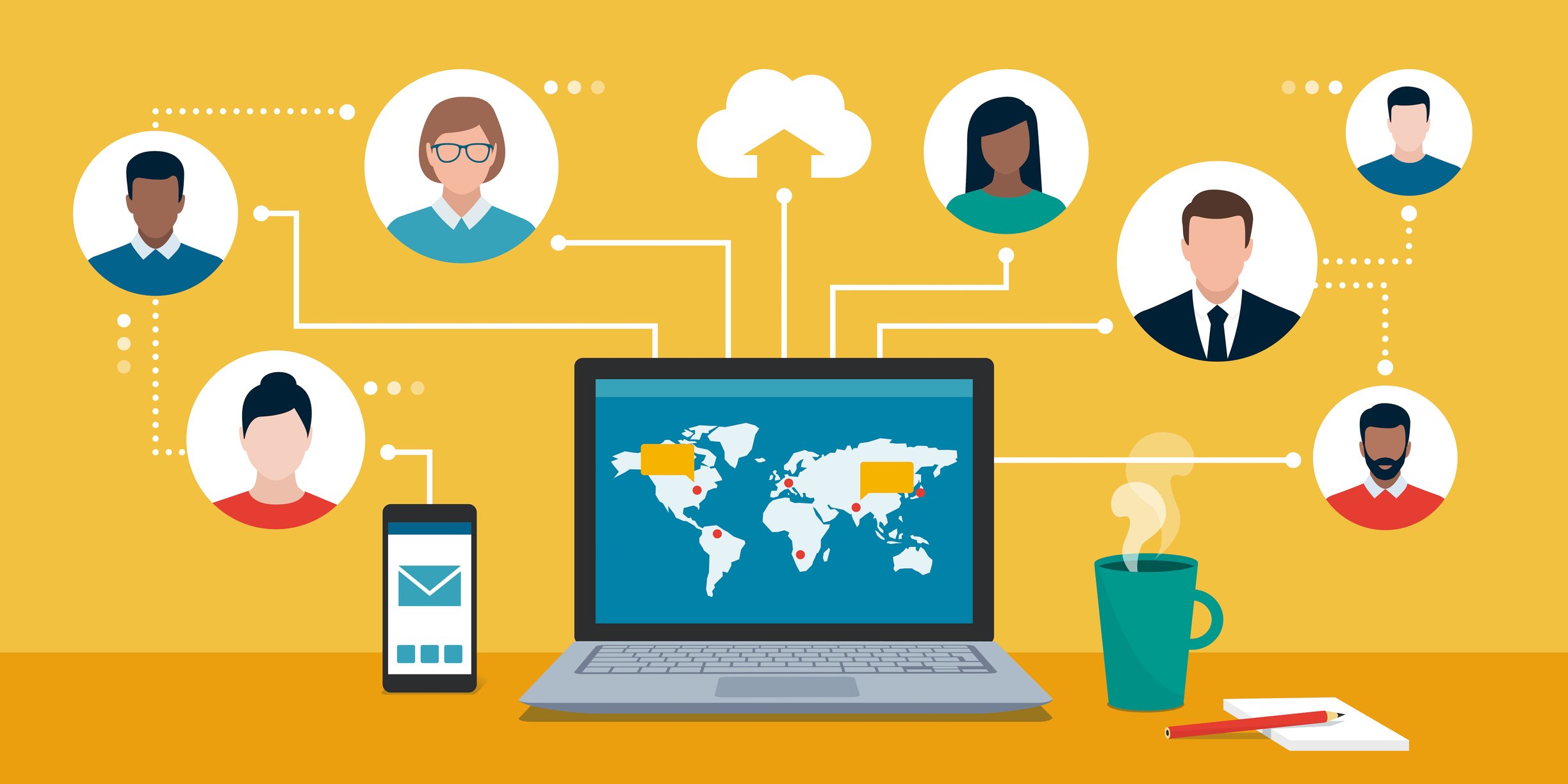 Introduction
In my final interview for the InsideUp study on buying committees, I talked to Saranya Babu, SVP Marketing at Wrike. We had an interesting conversation about Wrike's marketing strategy and how it is helping enterprises emerge from the pandemic stronger than ever.
Wrike is a work management platform for enterprise teams of all types. The flexibility of the platform allows it to be used as a combination of a work management system for team leaders and a collaboration facilitator for team members.
The underlying economic pressures of digital transformation and the pandemic have conspired to accelerate the demand for enterprise workflow applications to support the boost of demand generation for b2b, so to help employees, regardless of their physical location, to seamlessly collaborate. Wrike is intended to eliminate that old adage of corporate life, "apparently I didn't get the memo" by engaging all teams members in a productive, transparent work management system.
Saranya joined Wrike when it was going through "a transition just like all the other vendors in this space". The SaaS industry was increasingly moving from a self-served "land and expand" approach (using limited pilots and free trials to gain followers inside companies) to targeting the entire enterprise at their front door. Given Saranya's background with SaaS vendors targeting the enterprise – it was an opportune time for her.
"…instead of working around the (office) water cooler, people now have to rely on tools like Wrike in order to be able to perform their jobs and coordinate across (a more) diverse and remote workforce…".
Differentiation
When I asked Saranya about differentiating Wrike in a crowded market, she led with a credibility statement: "Forrester, for the third straight time, ranked Wrike at the top in the Workforce Collaboration Tools market".
She then took me through a discussion of how work used to happen, how that has evolved, and, as a result of recent pressures to work remotely using leading-edge demand generation tools, how workers now need special tools to collaborate more effectively. Work used to be conducted in a hierarchical structure in which the "boss" made all the important decisions, whereas it has now evolved into a matrixed structure that requires a more collaborative approach. Because it is able to centralize all team communications around the idea of a single, centralized platform for work, Wrike is able to manage people and orchestrate workflow for any use case. As demand generation companies were forced to have their employees meet online using tools like Zoom, message each other using platforms like Slack, and share documents virtually; they needed a system of record that could manage all the various communications tools / platforms and coordinate disparate interactions from various systems into one location.
There is a lot of technology and processes interacting simultaneously. That is where collaborative work management becomes important. Wrike offers a single digital place where employees can access all the resources they need within the context of their current stream of thought or task at hand.
Saranya offered the following scenario: "Let's say I need to add a digital banner on the company website publicizing a particular event. If that's your stream of work, then you want to be able to go into that stream of work, stay within that stream of work while you finish before being distracted or pulled out. You should be able to look at the asset to be approved, make comments, tag someone else, or send a message to someone. You should be able to complete all the approvals you need. If need be, you should be able to move all relevant dates without having to go to five different tools. Let's say I have to go to my messaging app to message someone to ask them to do something. The moment you go there there's going to be a hundred more messages waiting for you – then you get distracted". Saranya continued with more complex project management examples, such as GDPR compliance, that cut across the enterprise and might take years to complete.
When employees are able to easily pull all related information into an existing work stream and not have to jump around to a variety of applications, this leads to significant productivity increases. When aggregated across the entire enterprise, this business outcome, which Saranya refers to as Contextual Collaboration, is Wrike's differentiation. Moreover, having this type of productivity advantage would be considered mandatory by demand generation companies that need to scale or pivot rapidly to respond to market pressures – essentially, they need to move fast. Wrike addresses that need to collaborate and act quickly. Saranya sums up the resulting competitive advantage as "moving at the speed of digital".
TAKEAWAYS
Digital transformation pressures are accelerating, in part due to the pandemic, creating new growth for workplace collaboration solutions.

High value content targeted at functions such as l

ead generation digital marketing

, IT and professional services allows Wrike to focus on optimizing sales deployment.

Wrike's differentiation is facilitating rapid growth – an aggregated business outcome of significant productivity gains within teams.
Wrike positions itself as a system of record by integrating with, and subsequently streamlining, various workflow applications.
Wrike's recent growth has stemmed from augmenting their historical "land and expand" strategy with the targeting of Ideal Customer environments.
Go to Market
Given the universal applicability of the Wrike platform to any business pursuit that involves teamwork, just about every possible persona, department or size of enterprise is a potential customer. As budgets of b2b marketing services vendors shift to support digital interactions with customers and employees alike, the challenge comes down to effectively cutting through the noise to grab attention, and offering a great customer experience Creating the right content, sending that content through the right channels and coordinating campaigns aimed at targeted accounts is a complex challenge.
Getting an enterprise to let an innovative SaaS platform in the front door – in spite of broad pressures to digitize – requires detailed planning and coordination to land customers that fit the desired Ideal Customer Profile (ICP). Wrike has dedicated products for the functions of marketing, Project Management Office (PMO), IT and professional services. It has received significant kudos from analysts, as evidenced by the recently published Forrester Wave for Collaborative Work Management, for their product leadership.
Sales and marketing at Wrike work together to closely align around ABM-focused initiatives. Walking in a prospect's front door as a potential strategic technology for the enterprise to adopt, however, means interacting with multiple members of a buying committee (user group representatives, IT, security, finance, HR).
Saranya shared that she measures her department's performance based on their contribution to pipeline and revenue. This led to our final topic of discussion: how Wrike assists prospects in measuring potential business outcomes from their adoption of Wrike.
Business Outcomes for Customers
A key part of Wrike's customer success activities involves helping customers better understand how their overall productivity can be improved. As Saranya frames it: "…we put a lot of emphasis on our customers being able to tie their effort to business outcomes". This comes down to engaging with customers and prospects around best practice approaches that help them answer questions like:
Marketing teams: Which are my best performing assets?
IT teams: Who are the best performing people?
Product Management teams: Who / what is driving the most revenue?
Saranya continued "… speed access to data and the ability to make quick decisions … so that they can focus on work. That's where it drives to the actual business outcomes. At the end of the day, this capability can improve the customer's experience, or even right an inadequate customer experience – especially in a big company, dispensing lead generation services, that is bringing together multiple interactions across different teams, but you have to coordinate all of that".
Ultimately, this is about enabling their customers to move and grow more rapidly in a coordinated fashion. Marketing at Wrike helps prospects embrace the image of a near-term future where an aggregation of physically distanced, but better performing, teams will most likely scale growth.
InsideUp, a leading demand generation agency, has over a decade of experience assisting technology clients, that target mid-market and enterprise businesses, by meeting and exceeding their key marketing campaign metrics. Our clients augment their in-house demand generation campaigns (including ABM) by partnering with us to build large sales pipelines. Please contact us to learn more.