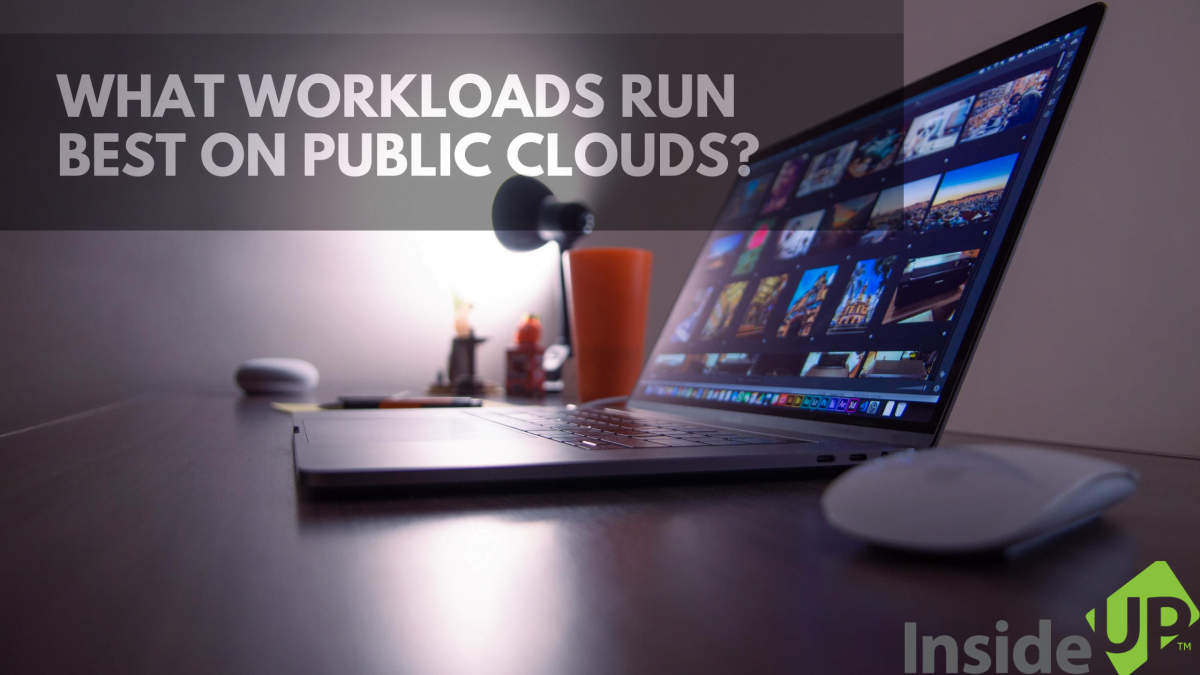 What is Cloud Computing and a Public Cloud?
Cloud computing introduces the operating of workloads remotely over the internet. It is also known as the "public cloud" model wherein the workloads are most commonly running on a commercial provider's data centre. Cloud computing benefits in reference to public clouds are the most principle resources to meet your business needs.
Public cloud providers represent this simple feature of cloud computing. Popular public cloud offering by Microsoft Azure, Amazon Web Services (AWS), and Salesforce's CRM system benefits businesses in reference to high scalability, reliability, and protection to a network of servers to guard against failure.
Many corporations opt for a multi-cloud solution, which means that they employ multiple public cloud services for their business.
Some of the major players of cloud computing, such as Google Cloud Platform (GCP), IBM, Amazon Web Service, and Microsoft Azure and Google Cloud Platform (GCP), run their jobs and workloads that are spread relatively evenly across private, public, and hybrid platforms. Though what operates on what platforms tend to vary.
According to a survey report from the TECHnalysis Research, that studied over 600 large and average U.S.-based businesses that were utilizing the cloud for several years, 31% of workloads are run in an on-premise legacy environment, 40% of workloads are run in a public cloud and 29% in a hybrid or private cloud. Most of the cloud-based software solutions used by these companies were at 47% of IBM, Azure with 72%, AWS, and GCP at 53%.
The most popular workloads across private, public, and hybrid cloud are analytics, databases, and web/content hosting.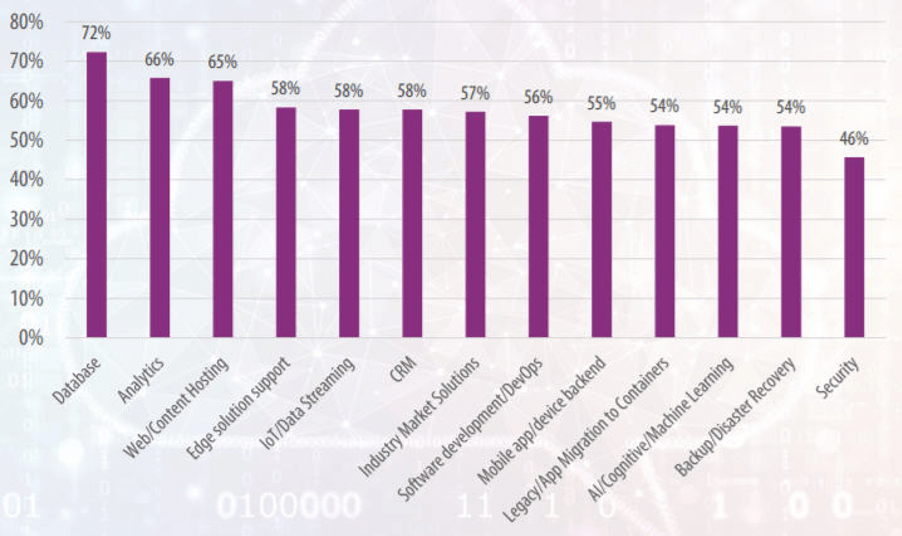 Source: TECHnalysis Research
The cloud workloads mix varies for different providers. For example, the top workload on AWS is web/content hosting, while databases are the top workload on Azure and GCP, as shown here:

Source: TECHnalysis Research
Which workloads are appropriate for the public cloud?
Some of the deciding factors for hosting applications are speed, security, bandwidth, and accessibility. But if your business is still not running on the public cloud, then it's time to rethink because public cloud services are not just for startups anymore. According to a report by Gartner, public cloud services market spending is forecast to grow by 17% in 2020, totaling $266.4 billion, up from $227.8 billion in 2019.
This is because the demand for robust cloud-based data back-up and recovery, security provisions offerings, and ease in application migration scaled up. These components have made Public Cloud infrastructures superior to most well-endowed private clouds.
Application migration requires transferring an application program from one environment to another. The most obvious candidate for this process would be a corporate application running on a private cloud managed by your company. Lift and Shift is one of the processes for workload migration that requires implementing minor changes to the workload. These minor changes are done mainly to support a change of technology and its foundations of the platform components such as database, network configurations, operating systems, and more. The workloads can operate on a virtualized infrastructure environment since the category of workload migration is mostly in the infrastructure as a service (IaaS) space.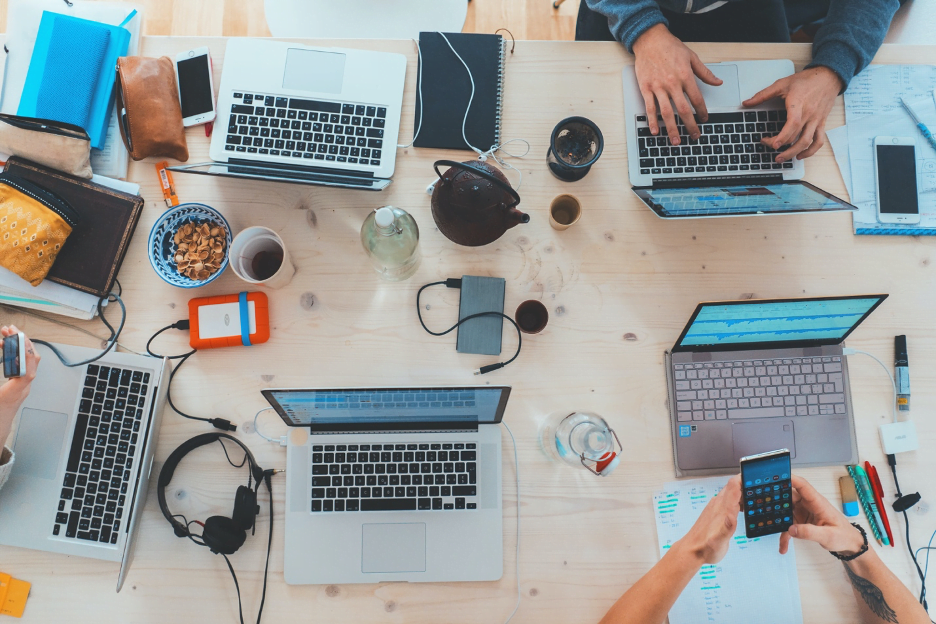 The other candidate component considered for migration is testing and software development applications. These applications do not fall under the production environment. The process of software development includes designing, conceiving, specifying, programming, documenting, fixing bugs, and testing for building and maintaining frameworks, applications, and other software components. Where application testing comes under a software testing type. The process involves verifying the scripts with the motive of finding errors in software, which is followed by testing the entire application. Application testing helps to improve the application quality while saving development time, reducing costs, and maximizing ROI.
Companies are aggressively investing in public cloud data centers with virtualization and cloud computing. Many new businesses relocate their applications to the cloud for the benefits of operational efficiency. In the case of large enterprises, it is essential to establish a systematic approach for the hundreds of applications that are being considered for migration.
InsideUp, a leading demand generation agency, has over a decade of experience assisting technology clients, that target mid-market and enterprise businesses, by meeting and exceeding their key marketing campaign metrics. Our clients augment their in-house demand generation campaigns (including ABM) by partnering with us to build large sales pipelines. Please contact us to learn more.