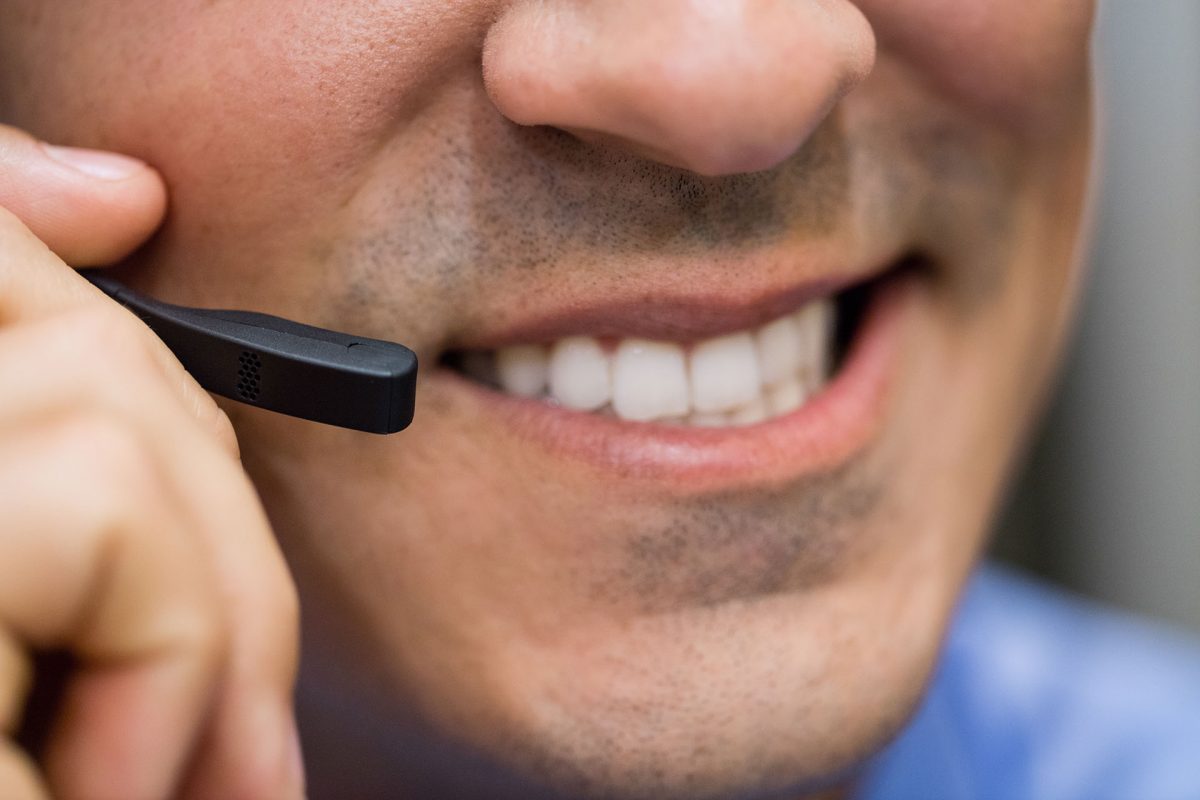 Marketers plan and execute demand generation campaigns, using traditional tactics, to identify and qualify sales leads. The same digital marketing tactics have been used for years.
But I'd like to challenge the status quo with this question:
How many marketers are actually speaking with leads during the qualification process?
As times change and consumer preferences evolve, new tactics are needed to generate larger numbers of sales qualified leads.
Today, innovative marketers are starting to incorporate a one-on-one conversation with a target lead during the qualification process.
Below, we shed light on why these marketing-led conversations are so important to qualifying business sales leads. We also provide a few tips for qualifying more leads through conversations, leading to greater customer acquisition rates.
Humanization: Incorporating the human touch
Personalization in marketing has been a buzz word for the last few years. When the concept arrived, it was effective and improved lead conversion rates.
However, personalization has seen its day in the limelight and is giving way to a new concept: humanization.
Personalization involves a one-way dialogue between the company and the lead. On the other hand, humanization brings a two-way, back-and-forth dialogue, creates more trusting human relationships with prospects, and increases their likelihood of converting into customers.
Task a marketer with pre-qualification outreach
If you task a marketing team member with proactively reaching out to leads in the pipeline to have a humanized conversation, the probability of qualifying them is much higher.
These conversations should take place before passing a lead to sales.
One-on-one conversations eliminate sales leads' doubts
Once your marketing team identifies a sales lead displaying purchase intent, a dedicated marketer can reach out personally and engage the prospect in a humanized conversation. They can answer any questions the prospect has—without including a hard sales pitch. Prospects trust and respect you more when you display a proactive interest in their success.
Plus, these marketing-led conversations help you deliver a stellar customer experience, which is set to overtake price and product as the key buying differentiator by 2020.
Reaching out at the right time
Tasking marketers with pre-qualification outreach conversations is effective, but it's not a simple equation. Marketers—just like salespeople—must reach out at the right time for quality conversational lead generation. This allows them to engage the prospect while they are engaging with your content or other demand generation tactics.
xant.ai reports that when your team reaches out within five minutes of a lead taking an action that indicates purchase intent, they are 900% more likely to start a conversation with that prospect than those who wait even 10 minutes or longer.
Staying ahead of the curve
Most conversations with sales leads are conducted by salespeople after the business sales lead has been qualified by marketing. Very few companies incorporate calls from marketing into the qualification process.
However, marketing-led conversations are becoming more common as they are very effective. A handful of lead generation companies are taking ownership of this process for their clients and producing much higher conversion rates.
The best of these demand gen companies incorporate proactive telephone outreach to prospects who are still in the sales funnel to engage them in conversations before they are qualified. This adds one more layer of lead validation, ensuring the prospects that are passed to sales are highly qualified and have expressed purchase intent.
Businesses that employ these demand generation companies for conversational leads generation and qualify them see conversion rates rapidly rise.
Final thoughts
Today's business buyers expect more attention from vendors than ever before, and that will continue to be the case. In fact, 72% of businesses say improving the customer experience is their top priority.
One key element of a world-class customer experience is devoting time to leads and customers by engaging them in conversations to ensure they have all the information they need, and all their questions are answered.
Our customers are human beings and we need to treat them as such.
The businesses that succeed in the future will be those that incorporate marketing outreach conversations into their qualification process. And the most successful of those businesses will be the ones that outsource that process to a demand generation and qualification company that specializes in that area.
Those that don't incorporate that human touch of one-on-one conversations in the marketing qualification process will fade into the background and ultimately be relegated to commodity status.
Are you incorporating marketing-led conversations into your qualification process? Let us know, by commenting below, what you're doing and the results you've seen. Share in the comments section any new ideas or tactics that are proving particularly helpful for you.
InsideUp, a leading demand generation agency, has over a decade of experience assisting technology clients, that target mid-market and enterprise businesses, by meeting and exceeding their key marketing campaign metrics. Our clients augment their in-house demand generation campaigns (including ABM) by partnering with us to build large sales pipelines. Please contact us to learn more.