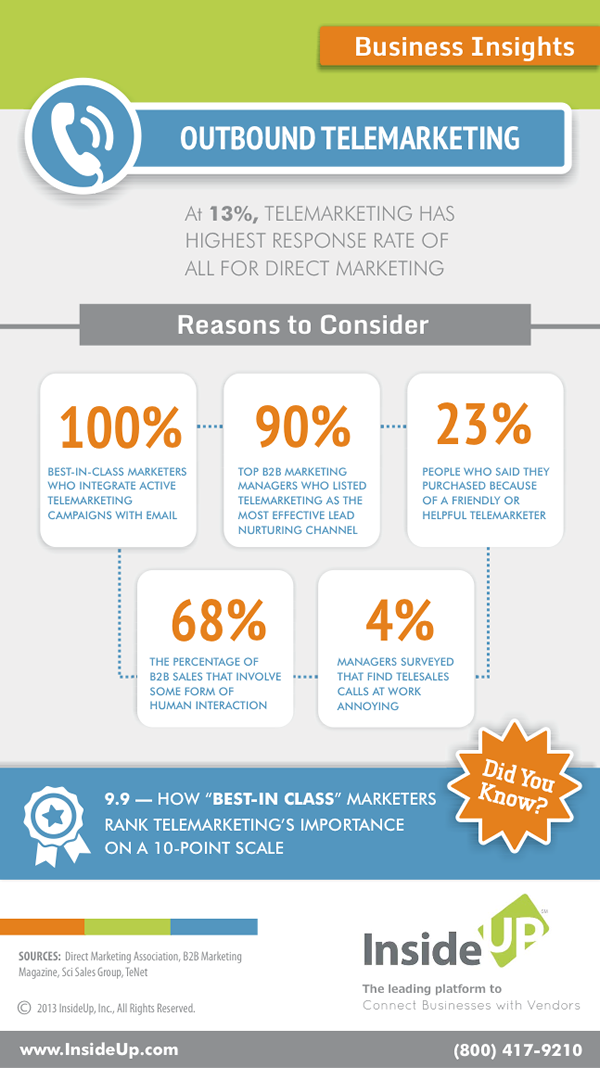 Business Insights on Outbound Telemarketing
Embed "Reasons to Consider Outbound Telemarketing Services Infographic" on Your Site:
Copy and Paste the Code Below
At 13% Telemarketing has the highest response rate of all forms of direct marketing. Reasons to Consider Telemarketing Services.
100% Best in class Marketers who integrate active telemarketing campaigns with email.
90% Top B2B Marketing managers who listed telemarketing as the most effective lead nurturig channel.
23% are the people who said they purchased because of a friendly or helpful telemarketer.
68% The percentage of B2B sales that involve some form of human interaction.
4% Managers surveyed that find telesales calls at work annoying.
Did you know?
9.9 – How "Best-in-class" marketers rank telemarketing's importance on a 10-point scale