Submit Your Needs

Takes 2 Minutes

Receive Your Free Guide

QVSM, Meyer Associates, New Prospect, TLC Associates, Midco, & Many Other Vendors

Use Guide and Quotes To Compare

No Obligation to Buy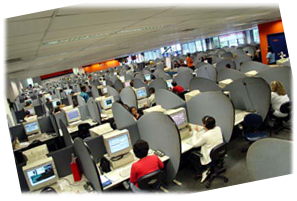 Who We Are ?
InsideUp is an online business community that allows you to connect with service vendors who compete for your business. You get free access to unique content and tools such as
Outbound Telemarketing
.
Quick Guide to Outbound Telemarketing Services

Outbound telemarketing, or telesales, is a cost-effective means of contacting sales leads and increasing revenue. Many businesses rely heavily on direct telemarketing to gather information about prospects, verify leads, and close sales.

The success of your telemarketing campaigns will depend to a large degree on the call center you use. So it's important to choose a provider whose agents demonstrate a high degree of professionalism and courtesy.

Effective outbound telemarketing involves more than just sales. Telemarketing agents should be skilled at asking questions, nurturing leads, developing relationships and creating opportunities.

When comparing vendors, look for a company that has low minimums and offers customized pricing. Also, make certain the provider you select is in complete compliance with all state and local Do Not Call regulations. Outbound call centers and their clients are both required to register with the FTC.

We have carefully selected top, national outbound call centers that can provide the best telemarketing at significant cost savings. We encourage you to take two minutes to fill out the form above and get matched with leading telemarketing companies, who will provide you with custom telemarketing quotes.