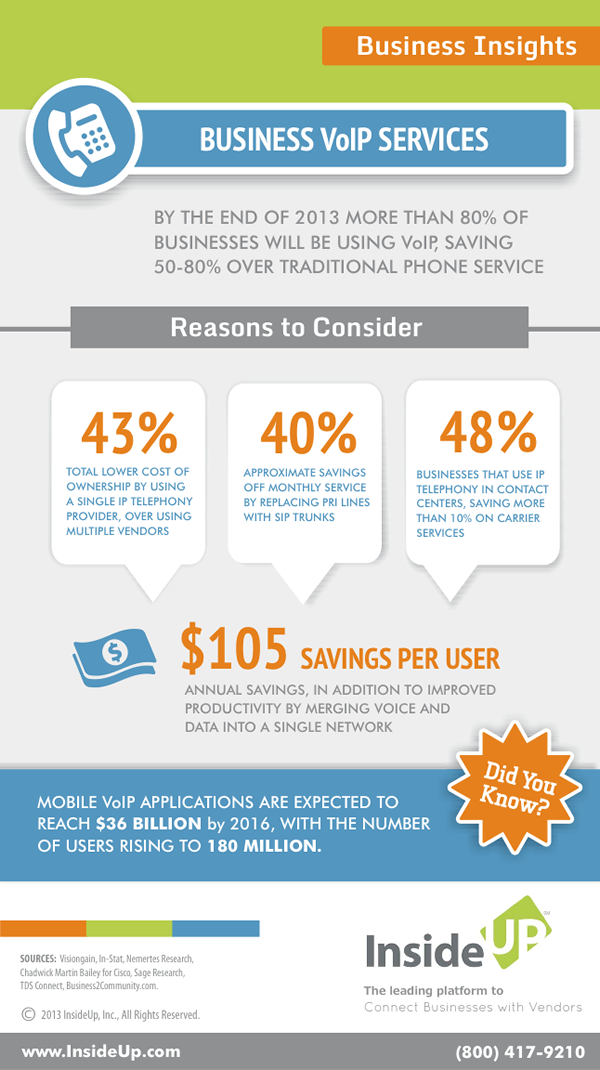 VoIP Infographic
Business Insights on VoIP Services
Embed "Reasons to Consider Business VoIP Services Infographic" on Your Site:
Copy and Paste the Code Below
By the end of 2013, more than 80% of businesses will be using VoIP, saving 50-80% over traditional phone service. Reasons to consider VoIP phone services for your businesses:
43% Total Lower cost of ownership by using a single IP Telephone provider, over using multiple vendors.
40% – Approximate savings off monthly service by replacing PRI lines with SIP trunks.
48% – Businesses that use IP telephony in contact centers, saving more than 10% on carrier services
$105 Savings per user – Annual savings, in addition to improved productivity by merging voice and data into a single network.
Did You know?
Mobile VoIP applications are expected to reach $36 Billion by 2016, with the number of users rising to 180 million.